Event in English – simultaantolken Nederlands aanwezig*
Today the work of many erased voices is being retrieved – female, non-western, and other voices excluded from the western canon – which leads to new questions about western culture and philosophy. Our annual Hypatia event 2021 will concern these questions.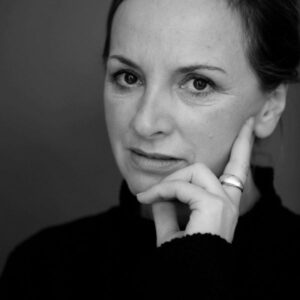 Prof. Dr. Ruth Hagengruber
Lecture by Ruth Hagengruber, Professor of Philosophy (Universität Paderborn) and director of the center for the History of Women Philosophers and Scientists:
The Stolen History—Retrieving the History of Women Philosophers and Its Methodical Implications
Throughout the last 40 years, many scholars have dedicated their endeavors to conserving the writings of women philosophers. Now we have access to valuable sources that show that the history of women philosophers stretches back as far as the history of philosophy itself. Using the history of women philosophers as a methodical approach to philosophy is a unique and indispensable means to widen and to change philosophical insights. Re-reading the history of philosophy and including the ideas of women philosophers, however, does not only add some more narratives but challenges the methodology of philosophy. The history of philosophy that we are traditionally educated in the western world is simply not true to the facts. Thus, I demand a rewriting of the history of philosophy that takes into account the ideas that are incorporated in the writings of women philosophers and that have been denied by the narratives and fabric of sexualized and patriarchally influenced thought.
The event will include a panel discussion with Prof. Dr. Hagengruber, Prof. Dr. Monika Kirloskar-Steinbach and Dr. Chris Meyns, chaired by Dr. Liesbeth Schoonheim. Column by Joyce Pijnenburg, MA. The event will take place through Zoom (14.30-17.00h CET); for further details see our site.
https://us02web.zoom.us/j/88530523000
Meeting ID: 885 3052 3000
* Bij dit programma schuiven vier studenttolken aan, zodat de lezing en de discussie ook in het Nederlands te volgen zullen zijn. De voorzitter zal bij aanvang van het programma toelichten hoe de tolk-kanalen in Zoom kunnen worden aangevinkt. Met dank aan Dries Cavents, Jana Berghman, Amber Wevers, Janina van Nielen, en de Katholieke Universiteit Leuven. Klik hier voor meer informatie over het programma (EN/NE).